DEDICATED TO POWERING PROFIT THROUGH PROFICIENCY
Meet Our Team
We are business consultants, data scientists, and technologists who equip and empower your team through our highly developed skills in: data analytics, industrial engineering, mathematical modeling, statistics, machine learning algorithms and computer science.
We bring deep industry expertise to serve you proficiently.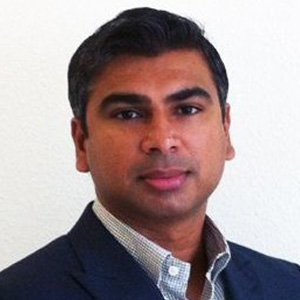 YASH BHATIA
FOUNDER / CEO
Yash founded Datos Technologies bringing over 16 years of expertise in data analytics and process optimization and has designed, implemented, and managed optimization projects for several Fortune 500 firms. Yash has worked across a diverse set of industries with majority in manufacturing and supply chain and logistics.
Yash serves on the board of APICS and WERC local chapters in South Carolina.
Yash holds a B.S. Production Engineering and M.Sc. Industrial Engineering with specialization in Supply Chain and Logistics.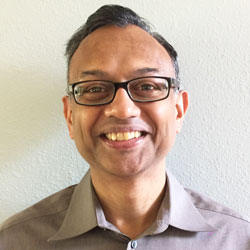 PREMAL PATEL
Vice President, Technology
Premal brings 20 years of experience working with both innovative and disruptive technologies: electronics design and deployment for DoD including US President, Japanese Prime Minister, Lockheed-Martin satellite system, and Pentagon secure communications network.
Premal is an inventor on two patents for electronic payments and interactive voice response system.
Premal holds a B.S. Electrical and Computer Engineering.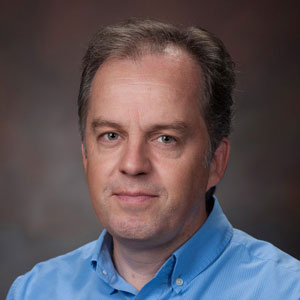 MARIO RAPPI
Vice President, Analytics
Mario is a founding member and brings experience in designing, developing, and deploying analytical tools for the aerospace and food processing and distribution verticals.
Mario specializes in analysis, mathematical modeling, programming, implementation and interpretation of business challenges and opportunities utilizing Operations Research tools.
Mario holds a B.S. Aeronautical Engineering and M.Sc. Industrial Engineering with specialization in Operations Research.
TIAGO DANTAS
LEAD DATA SCIENTIST
Tiago has broad Data Science experience in predictive modeling, forecasting and machine learning. He has conducted several data intensive projects in fraud detection, demand forecasting, price optimization and others.
Tiago has authored several statistical packaging using R and provides training in machine learning.
Tiago holds a B.S. Statistics, M.Sc. Electrical Engineering and is currently completing his PhD. Industrial Engineering with specialization in Time Series Forecasting with Machine Learning.
DR. SUNIL LAKDAWALA
TECHNICAL ADVISOR | CONSULTANT
Dr. Lakdawala as a consultant and trainer in business analytics brings over 30 years of IT consulting experience with deep technical expertise in machine learning, business forecasting, and data warehousing.
Dr. Lakdawala has setup and managed large software product groups (top 3 in the segment worldwide) as profit centers.
Dr. Lakdawala is a visiting faculty at several global management institutes and has a focus on building analytical platforms for Internet of Things (IoT) devices.
Dr. Lakdawala holds a PhD. Physics from Yale University and a M.Sc. Physics from I.I.T Mumbai.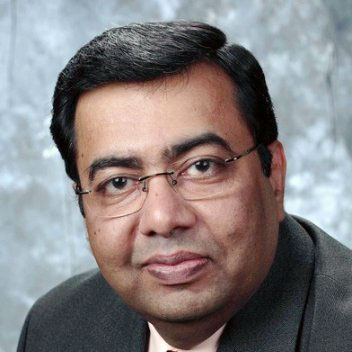 ADITYA AJMERA
ADVISOR
Aditya brings 35 years of experience in state-of-the-art healthcare technology innovation, product development, manufacturing, and distribution.
Aditya is on the board of several Artificial Intelligence (AI) and Internet of Things (IoT) healthcare product start-up companies globally.
Aditya was recently recognized by the Ministry of Science and Technology, Government of India for supporting the development team of NeoBreathe, the world's first foot operated resuscitation system.
Aditya is the CEO of Chimco Biomedical Engineering Company.
WE LOOK FORWARD TO WELCOMING MORE TALENT TO THE TEAM AS WE GROW!
Our Datos Technologies team has exciting growth opportunities in the following areas:
Data Science / Analytics
Our Data Scientist and Business Consultants specialize in the use of advanced analytics to get insightful business results.
We combine advanced skills in data analytics, statistics, algorithms, and machine learning with deep domain and process expertise.
Custom Software Development
We develop custom software and apps providing rich data-driven solutions for business processes.
Our Decision Support Systems (DSS) incorporate Advanced Analytics which are driven by: advanced statistical models, embedded analytics, algorithms, and artificial intelligence for real-time decision making.
Operations Research Optimization Analyst
The OR Optimization Analyst will formulate, design, and develop large-scale optimization models using optimization software such as Gurobi, CPLEX, GLOP, Python scripting languages, SQL and Statistical tools, major object-oriented programming languages and Microsoft Azure and Visual Studio to solve
complex business problem and produce implementable solutions.
Evaluate client environment and identify and select data sources;
• Analyze and evaluate existing optimization models for accuracy;
• Refine requirements and output to obtain desired results and confer with software development
groups to establish requirements;
• Design, implement, and test algorithmic solutions to operational problems;
• Translate business requirements into mathematical models;
• Analyze large data sets;
• Transition applications from R&D into production;
• Conduct advanced operations research methodologies to develop optimization models for large scale
• business problems, utilize decision making algorithms, simulation, and statistical analysis to develop
and evaluate analytical solutions that achieve business objectives; and
• Develop, implement and test efficient and customized algorithms and heuristics to handle large-size problems and solve the optimization models.
MS degree in Industrial Engineering, Operations Research or related or Foreign Equivalent
Ready to apply? Please send your resume to info@datostechnologies.com and let us know how your experience aligns well with this position.