CUSTOM SOFTWARE DEVELOPMENT
We focus on developing high-impact, smart-process applications with embedded analytics, algorithms and artificial intelligence.
We build on-point solutions so that you can experience and report measurable results!
We approach each software development engagement with a structured framework to account for all relevant influences and effectively implement changes in your environment.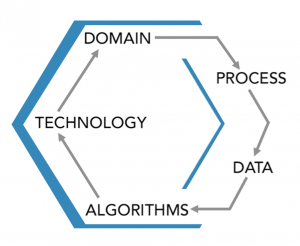 CUSTOM SOFTWARE DEVELOPED FOR YOUR REQUIREMENTS
EMBEDDED ANALYTICS
We develop custom software and apps providing rich data-driven solutions that enable business processes and decision-making with the integration of analytics capabilities.
We deliver Web Based Applications through the Cloud for better performance, versatility, reliability, faster speed and efficiency.
SMART PROCESS APPLICATIONS
What makes it smart? We make it smart with Intelligence:
Mathematical Modeling for business process optimization
Simulation for scenarios modeling for decision making
Machine Learning Algorithms for data mining, pattern recognition for Predictive Analytics and classification
Artificial Intelligence (AI) can be used to apply Prescriptive Analytics for automated decision making
INTERNET of THINGS (I0T)
We design and develop software and systems for IoT devices in Manufacturing, Healthcare and Logistics.
These devices connect and exchange data through a highly scalable and collaborative platform.
INTEGRATED APPROACH
Our Software and Data Science teams partner with clients in an integrated approach from discovery to delivery of the solutions.
We build systems that are secure, interoperable, modifiable, and scalable incorporating the latest technologies and concepts.