MANAGED ANALYTICS SERVICES
Our Datos team is fueling your sustainable change and continued progress by providing ongoing services and technology.
We bring the value of advanced analytics expertise through data scientists and mathematicians who focus on delivering real business results.
We efficiently assign an offsite expert or team to your ongoing initiatives in order to create and deliver the insights that will contribute to your profitability.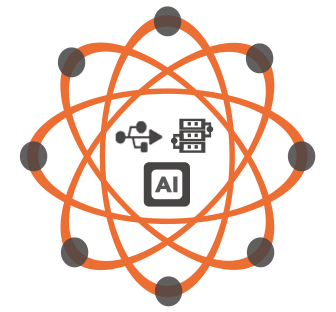 MANAGED ANALYTICS IN YOUR ENVIRONMENT
OUR APPROACH
OUR TEAM + OUR TECHNOLOGY + YOUR TEAM
Our TEAM:
Collaborates closely with your teams
Evaluates your environment
Determines valuable data sources
Proposes a right-sized approach to produce your desired results
Flexes with the ever-evolving dynamics of your organization.
Our TECHNOLOGY gives you secure access to the insights equipping your teams.
Your TEAM directs the focus and objectives to ensure alignment with desired business results.
WHAT WE ACHIEVE TOGETHER
Each company has distinct needs and the types of services we offer will be aligned with those needs.
Here are a few examples of functions we can contribute:
Identify, quantify, and propose improvement opportunities by leveraging mathematical models.
Perform preprocessing of structured and unstructured data and automate data collection processes where beneficial.
Assess problems and opportunities then design and implement cloud-based solutions to complex business problems using operations research, data mining, data analysis, forecasting, predictive modeling, prescriptive modeling, machine learning algorithms, and Internet of Things (IoT).
Interpret and communicate analytical results presented to analytical and non-analytical business teams and executive decision makers using data visualization techniques.